Maitland River Run
Traffic
4 June 2023
Traffic Changes
Expect Short Delays
Maitland River Run Sunday 5 June – 6.00am -11.30am
This annual running/walking event will take place in and around the new Maitland Regional Athletics Centre and Riverbank area of Maitland. There will be 600 participants this year, from all over the region. The event is planned to promote Maitland and encourage healthy active lifestyles. Your residence is located on or near the course. To make the course safe and attractive, there will be some changes to traffic and pedestrian access. We would appreciate if you could take care to avoid vehicle movements on the following streets during the above times and otherwise keep a look out for runners. Access is possible with short delays. The following changes have been approved by Council:
Runners will be using paths around the Athletics Centre to the adjoining Sports fields
Runners will cross James St into and enter Odd St from the paths – Traffic Controller will be in place
Access from Raglan St to Oded St is closed. Exit via Radford St.
Odd St is closed to traffic and available only for runners
Runners will cross Hunter St at Odd St and use the western side of the roadway to run out and back towards the riverbank
Traffic on Hunter St will be contra flow both directions on the eastern side as directed by Traffic Controllers.
Please give way to runners on the River Foreshore paths.
We appreciate your caution when approaching these streets at the above times. If you have any questions call Event Director and Maitland local, Paul Humphreys of H Events on 0409 684 246.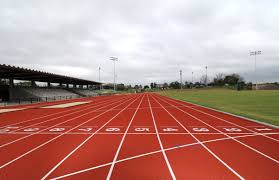 Share:
Event Races
Course Video
Updates