Maitland River Run
River 12km (3 Laps)
2 June 2024
3 Laps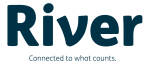 Race Sponsor
Sun
2 Jun
Start:
8:45am
Location:
Maitland
Distance:
12km
Price:
From $65 (plus processing fee) Child subtract $20
3 laps of this great 4km course with plenty of connection to the large spectator crowd near the track and river foreshore.
Who's it for?
Long distance runners or walkers keen to be part of the action around the new Maitland regional Athletics Track. Ages 12+.
Share:
Event Races
Course Video
Updates